Custom Concrete Work
Machine Bases
Trenches, Sloped Floors, Machine Pits, Handicapped Walkways, Raised Pads, Containment Pounds,
Custom Concrete Work
Exposed Aggregate Driveways
Are you looking for something different then a standard gray driveway then an exposed aggregate driveway may be the right driveway for you. We offer a full range of colors for our exposed aggregate driveways and walkways.
.
Request Quote
Commercial Concrete Contractors
Building Rehabilitation
Underpinning, Columns, Infills, Elevator Pits, Stairs, Floors, Trenches Commercial, Retail, Office & Residential Buildings
Complete Concrete Service
Whether you need a concrete pad, a concrete foundation, concrete floors, concrete walls or custom concrete work we are your one-stop connection for all your concrete projects.
About Us
Concrete Placement Systems is a Cambridge based full-service concrete contractor servicing commercial and residential projects in Cambridge and surrounding communities
Mini Storage Pads Forming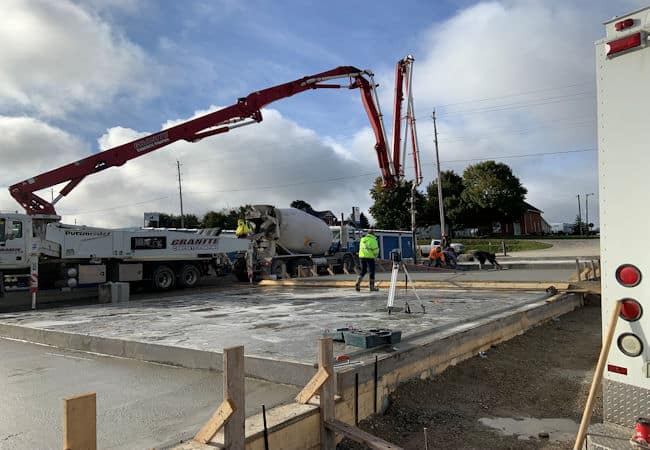 Pumping Concrete For Mini Storage Pads
First-Rate Concrete Contractors
We have build a  reputation in Waterloo Region and beyond with our superior Concrete Placement Systems contact us today.